Dossiers
"THE APOSTATE" Paul Haggis vs. the Church of Scientology. by Lawrence Wright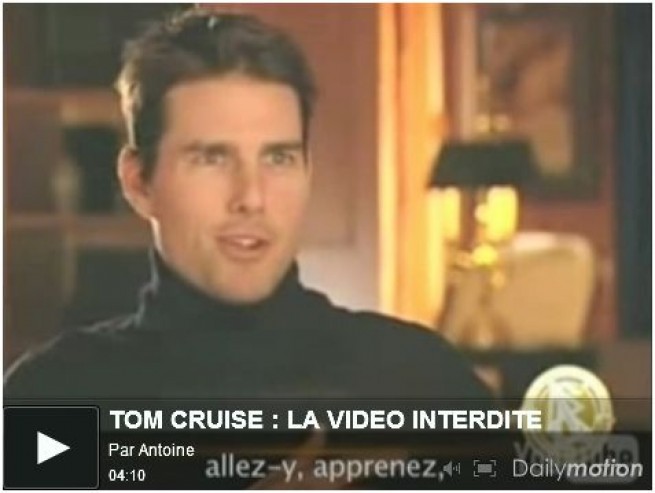 [Enquête du New Yorker - dénonce la SCIENTOLOGIE accusée d'enlèvements et de trafics d'êtres humains - Procès en France - Mars 2011]

[Asked how high he got in Scientology's levels of study, Haggis said, "All the way to the top." Photograph by Mary Ellen Mark.]
On August 19, 2009, Tommy Davis, the chief spokesperson for the Church of Scientology International, received a letter from the film director and screenwriter Paul Haggis. "For ten months now I have been writing to ask you to make a public statement denouncing the actions of the Church of Scientology of San Diego," Haggis wrote. Before the 2008 elections, a staff member at Scientology's San Diego church had signed its name to an online petition supporting Proposition 8, which asserted that the State of California should sanction marriage only "between a man and a woman." The proposition passed. As Haggis saw it, the San Diego church's "public sponsorship of Proposition 8, which succeeded in taking away the civil rights of gay and lesbian citizens of California—rights that were granted them by the Supreme Court of our state—is a stain on the integrity of our organization and a stain on us personally. Our public association with that hate-filled legislation shames us." Haggis wrote, "Silence is consent, Tommy. I refuse to consent." He concluded, "I hereby resign my membership in the Church of Scientology."
Haggis was prominent in both Scientology and Hollywood, two communities that often converge. Although he is less famous than certain other Scientologists, such as Tom Cruise and John Travolta, he had been in the organization for nearly thirty-five years. Haggis wrote the screenplay for "Million Dollar Baby," which won the Oscar for Best Picture in 2004, and he wrote and directed "Crash," which won Best Picture the next year—the only time in Academy history that that has happened.
Davis, too, is part of Hollywood society; his mother is Anne Archer, who starred in "Fatal Attraction" and "Patriot Games," among other films. Before becoming Scientology's spokesperson, Davis was a senior vice-president of the church's Celebrity Centre International network.
In previous correspondence with Davis, Haggis had demanded that the church publicly renounce Proposition 8. "I feel strongly about this for a number of reasons," he wrote. "You and I both know there has been a hidden anti-gay sentiment in the church for a long time. I have been shocked on too many occasions to hear Scientologists make derogatory remarks about gay people, and then quote L.R.H. in their defense." The initials stand for L. Ron Hubbard, the founder of Scientology, whose extensive writings and lectures form the church's scripture. Haggis related a story about Katy, the youngest of three daughters from his first marriage, who lost the friendship of a fellow-Scientologist after revealing that she was gay. The friend began warning others, "Katy is '1.1.' " The number refers to a sliding Tone Scale of emotional states that Hubbard published in a 1951 book, "The Science of Survival." A person classified "1.1" was, Hubbard said, "Covertly Hostile"—"the most dangerous and wicked level"—and he noted that people in this state engaged in such things as casual sex, sadism, and homosexual activity. Hubbard's Tone Scale, Haggis wrote, equated "homosexuality with being a pervert." (Such remarks don't appear in recent editions of the book.)
In his resignation letter, Haggis explained to Davis that, for the first time, he had explored outside perspectives on Scientology. He had read a recent exposé in a Florida newspaper, the St. Petersburg Times, which reported, among other things, that senior executives in the church had been subjecting other Scientologists to physical violence. Haggis said that he felt "dumbstruck and horrified," adding, "Tommy, if only a fraction of these accusations are true, we are talking about serious, indefensible human and civil-rights violations."
Online, Haggis came across an appearance that Davis had made on CNN, in May, 2008. The anchor John Roberts asked Davis about the church's policy of "disconnection," in which members are encouraged to separate themselves from friends or family members who criticize Scientology. Davis responded, "There's no such thing as disconnection as you're characterizing it. And certainly we have to understand—"
"Well, what is disconnection?" Roberts interjected.
"Scientology is a new religion," Davis continued. "The majority of Scientologists in the world, they're first generation. So their family members aren't going to be Scientologists. . . . So, certainly, someone who is a Scientologist is going to respect their family members' beliefs—"
"Well, what is disconnection?" Roberts said again.
"—and we consider family to be a building block of any society, so anything that's characterized as disconnection or this kind of thing, it's just not true. There isn't any such policy."
In his resignation letter, Haggis said, "We all know this policy exists. I didn't have to search for verification—I didn't have to look any further than my own home." Haggis reminded Davis that, a few years earlier, his wife had been ordered to disconnect from her parents "because of something absolutely trivial they supposedly did twenty-five years ago when they resigned from the church. . . . Although it caused her terrible personal pain, my wife broke off all contact with them." Haggis continued, "To see you lie so easily, I am afraid I had to ask myself: what else are you lying about?"
Haggis forwarded his resignation to more than twenty Scientologist friends, including Anne Archer, John Travolta, and Sky Dayton, the founder of EarthLink. "I felt if I sent it to my friends they'd be as horrified as I was, and they'd ask questions as well," he says. "That turned out to be largely not the case. They were horrified that I'd send a letter like that."

Read more http://www.newyorker.com/reporting/2011/02/14/110214fa_fact_wright#ixzz1EUG5rwQl