Actualités
"Hollywood, l'usine à rêve : de la pourriture pour les âmes !"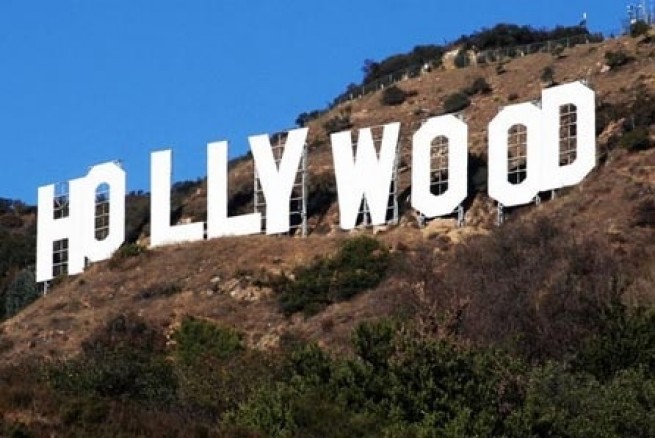 "Cette meute d'impresarios brutaux et avides, avec l'aide du nouveau Wall Street engendré par Reagan et sans plus de vergogne, surchargera à mort une usine à rêves déja vacillante, visant des bénéfices bien réels.
Hollywood deviendra alors Moneywood, au prix de son art, et de son âme."

William Stadiem
"Moneywood: Hollywood in Its Last Age of Excess "
I have casually known author William Stadiem for several decades, ever since he was restaurant critic of Los Angeles magazine and we shared meals together while reviewing the venues. I found him to be a charming, perceptive and close-lipped fellow who always wore a half-smile of incredulity as he wrote his notes in a little book. Now I know what he considered incredible... the entire Hollywood scene of which I was an active part and of which he was an astute silent observer.
This is a guy with a Harvard JD/MBA who has written eight books, most of them best-sellers, about subjects as diverse as Frank Sinatra's valet, George Hamilton's women and Marilyn Monroe's maid. But I learned never to sell him short, for his book, Dear Senator, about the hidden black daughter of the virulent anti-segregationist Senator Strom Thurmond of South Carolina, set off a firestorm in the South that is still reverberating.
Bill Stadien, author of the book.
No, this is a journalist with no axe to grind but for telling a gripping story enshrouded in truth and written in prose of hypnotic tenor. So I should not be surprised that his new book, Moneywood: Hollywood in Its Last Age of Excess, reveals Tinseltown in all its unvarnished actuality. He covers the decade of the '80s, when I was actively producing films here and striving to exist in an environment not conducive to unsuspecting 'innocents' such as myself. It was the rapacious, the powerful-by-abdication, the illiterate unwashed moguls of moviedom who really ruled the roost... and we were all merely vessels in their thrall. Would that I had such a book to read before I entered the decade of the '80s, I might have been spared the anguish and heartache, which many of us endured as we strove to fashion films for a fickle public.
Sue Mengers and Jack Nicholson. Photo courtesy of BE Images.
Two years ago I read Stadiem's Vanity Fair article about his unsuccessful efforts to write a biography/memoir of a guy named Jon Peters, a man whose main claim to fame was that he was Barbra Steisand's hairdresser and boyfriend and yet, unbelievably, rose to the heights of co-running one of the most important movie studios in the entertainment world.
As Bill says, 'I wanted to collaborate writing a book with and about a man who had probably never read a book.' The Japanese who bought Sony Pictures never knew what hit them. Still don't. Here, in the new tome, are hitherto unrevealed aspects of that failed endeavor. We see the rise of the rapacious business-oriented moguls, the Eisners, Katzenbergs, Ovitzes and the like.
Freddie Fields and Sherry Lansing. Photo courtesy of BE Images.
Admittedly, I thought I was in the vortex of that chaos, although I now realize that I was not really there... I was on the periphery. I got embroiled in a feud with the most powerful, vicious and ruthless agent in the history of the world... and for 10 years my film producing (and life) suffered the indignities of the damned... yet here I learn that I was but one of many in the same fix with the same man. Read the Joe Eszterhas-Mike Ovitz saga for enlightenment. Joe eventually got religion and Mike eventually got divorced, rich, ostracized and Mellon-ized.
Producer Ray Stark. Photo courtesy of BE Images.
I thought I knew almost everything about the most powerful producer ever, Ray Stark, only to learn that I really knew nothing... but Stadiem knows all. The same for the infamous David Begelman scandal, the sad saga of a brilliant snake-charmer who was consumed by his own venom. The opening chapter of the book (which may be read on the Amazon website where you can go to order the book for about $18) details the Republican inaugural event produced, unlikely enough, by former Democrat Frank Sinatra for former minor movie star-cum-Republican President Ronald Reagan. An event curtailed by Kennedy's blue-nosed brother Robert 'cause they were wary of the crooner's mobster connections. And old Joe Kennedy (the subject of a harrowing new biography himself) actually banned multi-talented Sammy Davis Jr. from the event because of his marriage to a white woman, Mai Britt.
Jon Peters and Barbra Streisand. Photo courtesy of BE Images.
Even Nancy Reagan isn't spared Stadiem's eagle-eye, for he details her introduction to the film-ingenue business via the ruthless MGM exec Benny Thau, who 'sponsored' her talent contract... which went nowhere. Bill details how she was there for Ronnie when the Jane Wyman marriage went awry. The final paragraph of that first chapter sets the tone for the rest of the book: "The Reagan years would create a new generation of brash, hustling, shameless moguls who would make the Goldwyns and the Mayers spin in their marble mausoleums."
Irving "Swifty" Lazar and Diana Ross. Photo courtesy of BE Images.David Begelman. Photo courtesy of BE Images.
I was officed at MGM in the early '80s co-producing Billy Wilder's last film, Buddy, Buddy, with Walter Matthau and Jack Lemmon, and yet really didn't know what was going on in the executive offices one hundred yards away in the ivory tower of the Thalberg Building. I then was occupying offices at Warner's in the mid-80s during my Clint Eastwood -- Heartbreak Ridge saga, not knowing what was occurring in the so-sacred Warners Building down the street.
Madam Claude, a Beverly Hills Madam. Photo courtesy of Corbis.
I had an option on and the only copy in Hollywood of an old Larry Kasdan script called The Bodyguard, which I gave to Warner's Mark Canton for Diana Ross (the star of my Lady Sings The Blues) and my former publicity client Steve McQueen... only to be then aced out of the deal by Kasden and Canton. Oh, if I had this book then, I might not have been so naïve. (Just as I had a short option from agent Henry Morrison on a book called In the Heat of the Night, which I gave to Sidney Poitier to read. The night my option expired, he handed it to the Mirisch Bros., with whom he had a deal... and we all know what happened after that. Every experienced producer has tales like this, and perhaps this book will toughen up some of today's men and women to the realities of the business they are in so they won't make the same mistakes that we made.
Chef Wolfgang Puck and Ma Maison's Patrick Terrail. Photo from publisher.
There is an absolutely fascinating chapter about prostitution in Hollywood which, for some ungodly reason, Stadiem knows vastly about. He describes one madam's roster of European whores as "a sexual version of the Fruit-of-the-Month club." (Note: Stadiem co-wrote the autobiography of Madam Alex Adams, who plays a major role in the book.) From the sexual to the profane, he explores the wherebys of such '80s hits as Beverly Hills Cop, Rambo (whose producers, Andy Vajna and Mario Kasar, went from making wigs to making hits), Flashdance, Top Gun, andBatman... and is equally ruthless about the extravagant failures of Heaven's Gate (which sank a studio), Howard The Duck (what were they thinking?) and Leonard Part 6. As the book jacket says:
The purse strings were not controlled by reasonably consenting adults but by pop culture cowboys who couldn't balance their own checkbooks. What they could do was sweet talk the talent, seduce the starlets, snowball the Japanese and slither out of Dodge when the low grosses trickled in. Their out-of-control lifestyles and no-nothing raging narcissistic personalities make the original brutal studio heads seem like Oxford dons.
Stadiem makes the point that movies became the new religion, "where the Cineplex overwhelmed the church." He continues that a decade later, almost none of the men who dominated in the '80s were on the scene. However, I'm still here, to comment on the reality of what he exposes.
Peter Guber and Jon Peters. Photo courtesy of Corbis.
Yes, it's all fascinating juicy gossip... but wait, there's substance in this stuff. After all, these unruly developments (and developers) Stadiem writes about ushered in an era of unprecedented growth and prosperity in one of the world's most glittering, iconic industries... and it led to the digital age of today. As Bill goes on to say:
These bad-boy wild-men impresarios, aided by a Reagan-spawned movie-mad and equally shameless Wall Street, would supercharge a crumbling feature film business to an undreamed-of bottom line. Hollywood would become Moneywood, but at a cost of its art and soul.
To subscribe to Jay Weston's Restaurant Newsletter ($70 for 12 monthly issues) email him at jayweston@sbcglobal.net.
SOURCE:
http://www.huffingtonpost.com/jay-weston/moneywood-book_b_2417220.html
[Merci à l'équipe investigation-Média de politique-actu]